Regular price
Rs. 420.00

/ Mtr
Regular price
Rs. 0.00
Sale price
Rs. 420.00

/ Mtr
Unit price
per
Additional 5% Cashback on orders above ₹1000
Available
16.0
Meter in stock, ready to be shipped
🎁 Explore All Offers
📏 Size Chart
Fabric Name

Navy Blue Floral Print Cotton linen Fabric

Width
60 Inches
Material
Cotton linen
Weave
Plain Weave
Color
Navy Blue 
Product Code
TU 4424
Price
Rs. 420/meter
Description -->

Floral print cotton linen refers to a fabric that is made from a blend of cotton and linen fibers and features a floral print design. Cotton is a soft, breathable, and absorbent material, while linen is known for its durability, strength, and lustrous appearance. The combination of these two fibers creates a fabric that is comfortable to wear and easy to care for.
The floral print design on the fabric features a pattern of flowers and leaves, usually in a variety of colors. This type of print is often associated with spring and summer fashion and is commonly used in dresses, skirts, blouses, and other clothing items.
Floral print cotton linen is a versatile fabric that can be dressed up or down depending on the occasion. It is suitable for both casual and formal settings, making it a popular choice for a wide range of garments. Additionally, the fabric is easy to care for, as it can be machine washed and dried without losing its shape or color.
NEED HELP?
MON - SAT - 10:00 AM TO 7:30 PM (IST)
Call Us +91 9818896884
Email Us customercare@tradeuno.com
View full details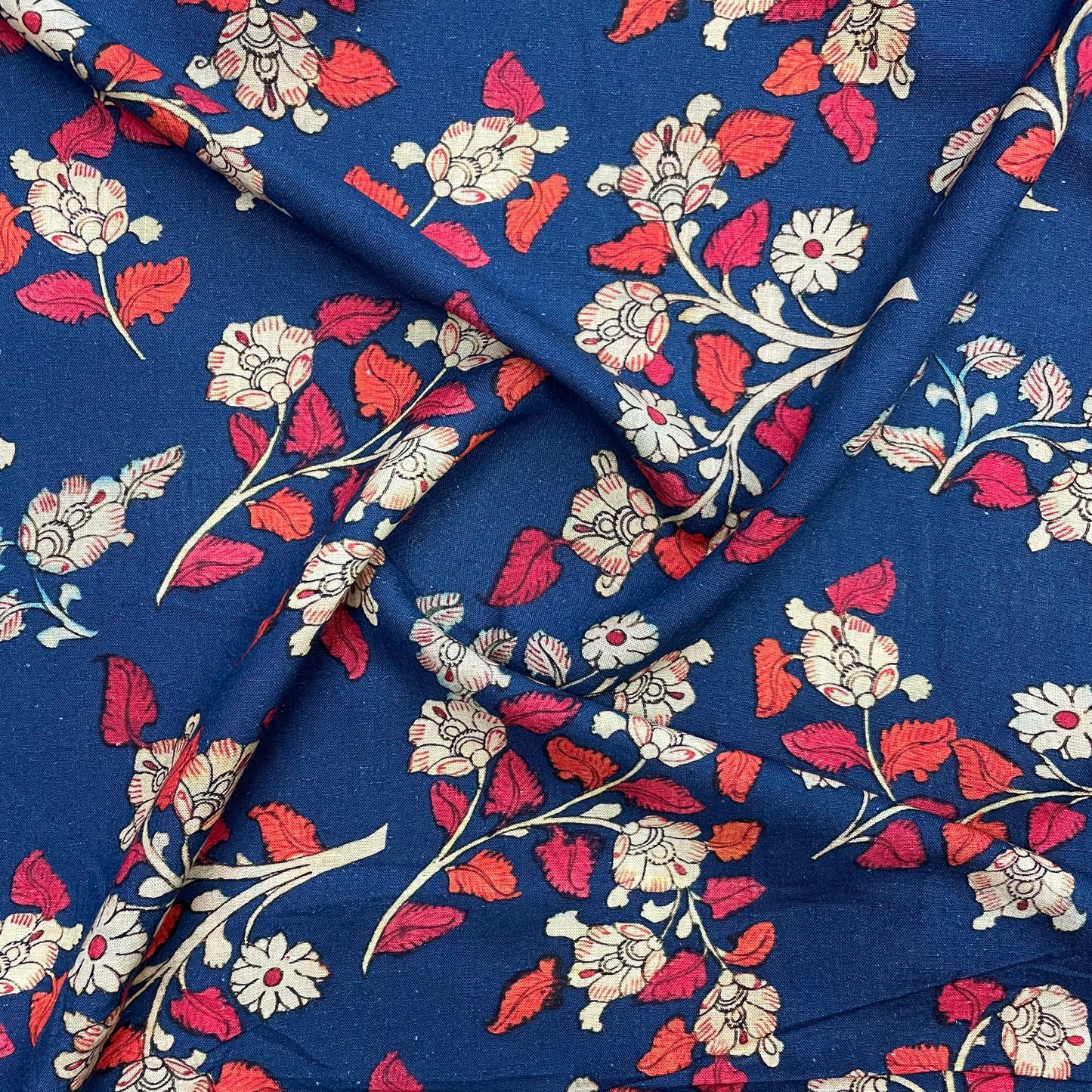 Explore Offers
⬥ Use Code Summer10 and get minimum Rs 100 (10%) off entire order • Minimum order value ₹1,000
⬥ Use Code Summer20 and get minimum Rs 600 (20%) off entire order • Minimum order value ₹3,000
⬥ Use Code Summer30 and get minimum Rs 2100 (30%)off entire order • Minimum order value ₹7,000
Size Chart