Show Stealers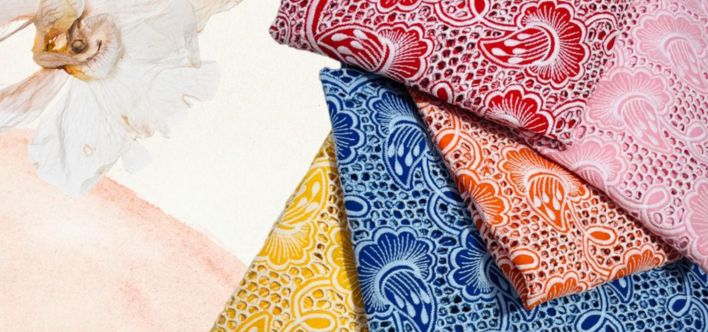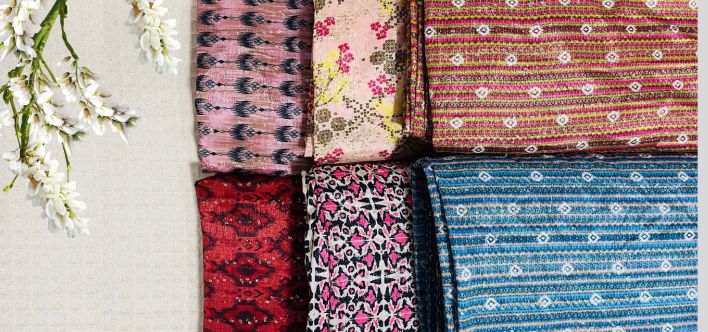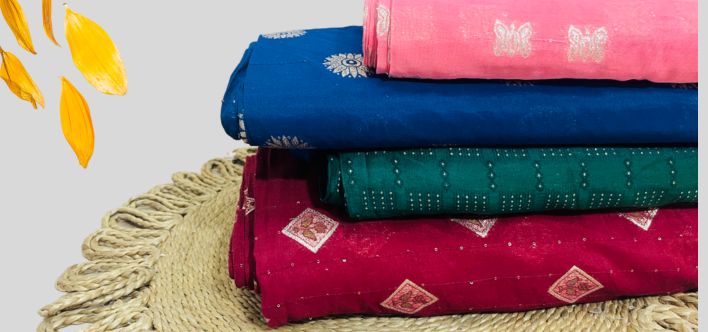 Schiffli
Schiffli fabric is a delicate and intricate embroidery fabric produced on Schiffli machines. It is commonly used for bridal wear and high-end fashion.
Shop Now
Chinnon chiffon
Chiffon is a lightweight and sheer fabric that's perfect for warm weather. Chinnon chiffon is a type of chiffon that's slightly heavier and has more texture.
Shop Now
Chanderi
A luxurious handwoven chanderi fabric from India known for its sheer texture, light weight, and intricate designs using silk and cotton yarns.
Shop Now
Organza
A sheer, lightweight and crisp material that's commonly used for formal wear and bridal gowns. Its transparent texture adds elegance.
Shop Now
Tusser silk
Also known as 'wild silk', is a luxurious fabric woven from silk produced by caterpillars of several species of moth. It has a rich texture and is highly valued for its durability and unique natural hues.
Shop Now
Banana Crepe
A sustainable textile made from banana tree fibers. It is soft, breathable, and drapes beautifully, making it perfect for clothing.
Shop Now