Regular price
Rs. 405.00

/ Mtr
Regular price
Rs. 0.00
Sale price
Rs. 405.00

/ Mtr
Unit price
per
Additional 5% Cashback on orders above ₹1000
Available
19.0
Meter in stock, ready to be shipped
🎁 Explore All Offers
📏 Size Chart
| | |
| --- | --- |
| Fabric Name | Blue Paisley Thread Embroidery Organza Fabric  |
| Width | 52 Inches |
| Material | Organza |
| Weave | Plain Weave |
| Color | Blue  |
| Product Code | AFC-9411  |
| Price | Rs. 405/meter |
Description -->

Paisley thread embroidery is a decorative stitching technique that uses a series of threads to create intricate designs on fabric. The paisley pattern is a well-known and popular design element in textiles and is characterized by a teardrop shape with a curved upper end. Paisley embroidery can be done by hand or by machine and can be made using a variety of thread colors.
Organza fabric is a lightweight, sheer fabric that is commonly used in formal wear, bridal wear, and other high-end fashion. Organza fabric is made from silk or synthetic fibers like polyester or nylon, and it is characterized by its crisp texture and slight sheen. It can be used alone or as a layering fabric to add volume and texture to a garment.
When combined, paisley thread embroidery and organza fabric create a stunning effect. The delicate paisley embroidery can be layered over the sheer organza fabric, adding texture and dimension to the fabric. The transparency of the organza fabric also allows the embroidered pattern to be visible from both sides, creating a unique and interesting effect. This type of fabric is often used in formal wear like evening gowns, as it can create a sophisticated and elegant look.
NEED HELP?
MON - SAT - 10:00 AM TO 7:30 PM (IST)
Call Us +91 9818896884
Email Us customercare@tradeuno.com
View full details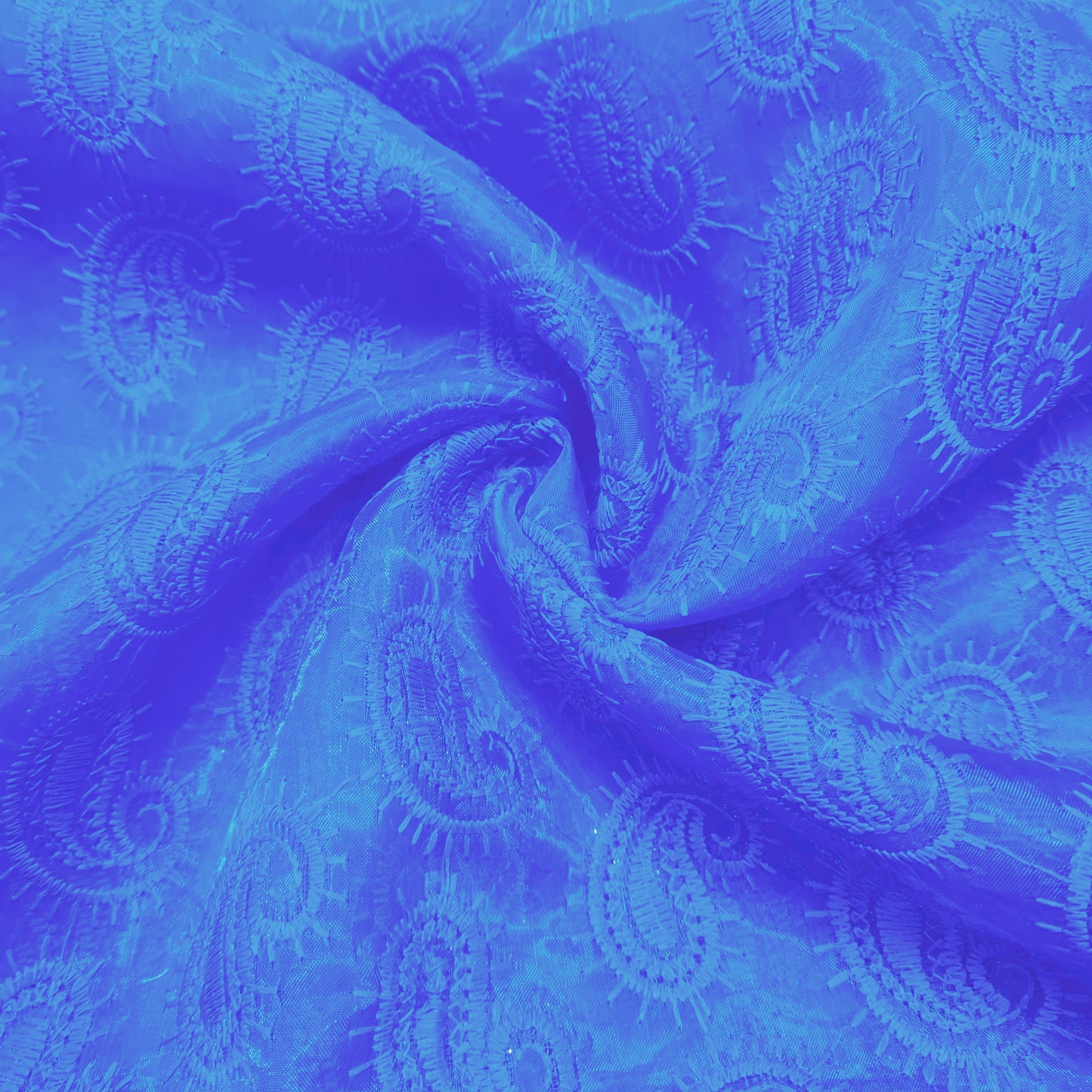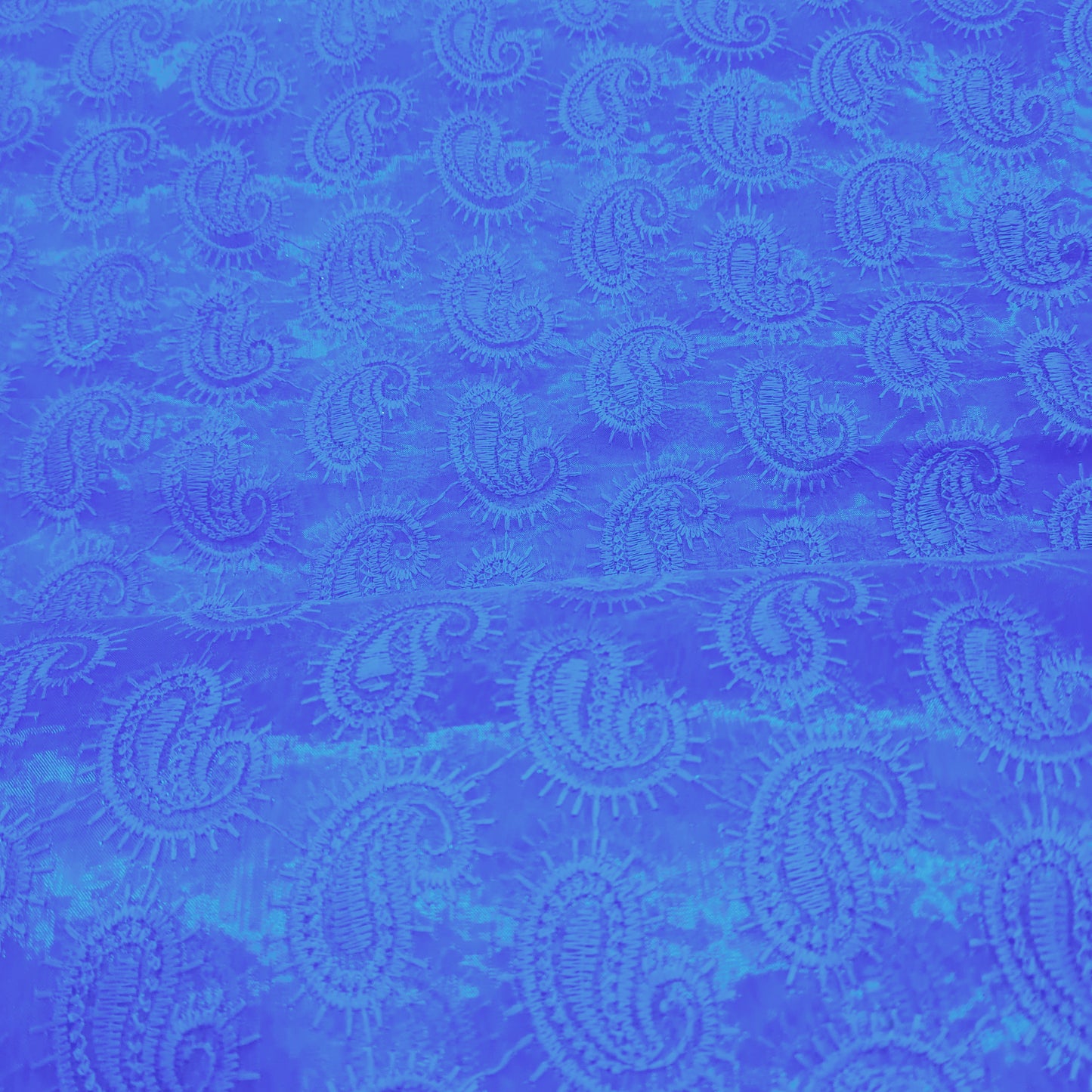 Explore Offers
⬥ Use Code Summer10 and get minimum Rs 100 (10%) off entire order • Minimum order value ₹1,000
⬥ Use Code Summer20 and get minimum Rs 600 (20%) off entire order • Minimum order value ₹3,000
⬥ Use Code Summer30 and get minimum Rs 2100 (30%)off entire order • Minimum order value ₹7,000
Size Chart