How Sustainability is Changing the Future of Fashion
Fabrics and fashion are the world's second most polluters. They harm the environment from cultivation to production. A popular study released, claimed that textiles are responsible for 20% of total freshwater pollution worldwide. 
Non- sustainable fabrics can be detrimental to the environment in many ways. 
Releasing microplastic into the ocean 

Contributing to the rising carbon emission 

Land pollution through dumps that are non-biodegradable 

More landfills 
The increasing awareness about the ill effects of fashion, fabrics, and textiles gave passage to sustainable practices and sustainable fabrics in fashion.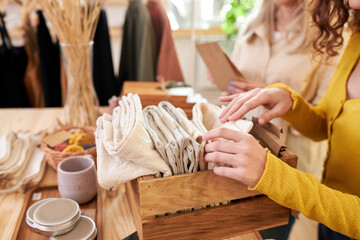 What is sustainability in fashion?
Sustainability in layman's terms means living in harmony with nature. 
It elaborates on a lifestyle that does not harm the environment and allows for non-renewable resources to thrive for future generations.
Sustainability in fashion can be classified as- 
Sustainable practices  

Sustainable fabrics
Sustainable Practices
Sustainable practices involve the process of obtaining, transporting, consuming, and disposing of the fabric or apparel. It includes fair practices of paying full wages, transporting with minimal harm to the environment, using the garment to its fullest, and disposing of it with no ill effects on nature. 
Sustainable Fabrics
Sustainable fabrics are eco-friendly fabrics. They are biodegradable and attune with the natural cycle of the environment.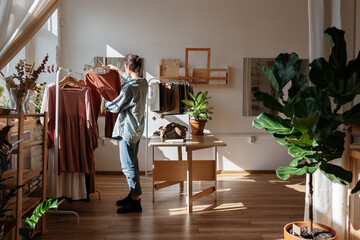 How sustainability is changing the future of fashion?
As per Statista the global market's sales share of sustainable clothing accounted for 3.6% in 2020 and is expected to reach 6.1% in 2026. 
The above stats confirm that sustainability is changing the future of fashion. The demand for sustainable fabrics is increasing, and buyers and industries are promoting green practices through new business ventures and awareness creation. 
Consumers are making sustainable choices over fast fashion fabrics. They are becoming conscious of their buying patterns, searching more and more about the labels, apparel-making processes, labor wages, and disposing practices. 
This shift, supported by many voices like Fashion Revolution and Voice of Fashion, etc., has risen to environment-conscious organizations, fabric curators, and designers that are acting as changemakers in the fashion world.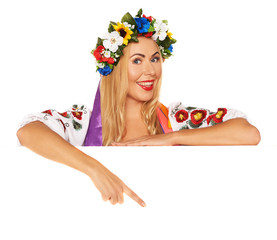 The sustainable revolution in the world of fashion
A revolution in business cannot take place till there is a shift in demand from the buyers or consumers. But the fashion sustainable revolution is a collective effort aiming to impact the harm the fashion industry makes to the environment and the planet.
The Rent an Outfit Culture

:  Services like Flyrobe, Treehugger, Rentanattire, and mywardrobehq are promoting the 'Rent an Outfit' culture worldwide. This minimizes the buying pattern and allows the sustainable practice of optimal usage of an outfit to infuse into the lifestyle of the people. 
The rent-an-outfit culture also decreases land pollution by keeping a check on the piling landfills and encouraging multi-usage of apparel, fabric, or outfit. 
It is a beneficial practice for buyers and consumers as it saves their wardrobe space, time, and money that they would invest in buying a new outfit to wear for a short span.
Easy Availability of Sustainable Fabrics

: Gone are the days when sustainable fabrics were available only at selected stores or with handloom artisans and weavers. Organizations like Tradeuno are curating, showcasing, and selling collections of sustainable fabrics online making them available at a click of a button. 
Owing to the increased demand, these collections are made to cater to the 'trendy and fashionable' audience moving 'sustainability' away from the popular notion of being 'boring'. 
Innovations

: Petit Pli, the award-winning childrenswear is working on a project 'clothes that grow'. These are origami-based clothes that expand both vertically and horizontally with the increasing height and age of the child, reducing the need to buy new clothes till 4 years of age. 
The Jeans Innovation Center in collaboration with UNICLO introduced four new technologies that reduce water wastage while jeans are in production. It has been claimed that these washing systems including the Nano Bubble and Ozone Washing have reduced water wastage by 90% in comparison to the traditional manufacturing methods. 
Innovations in the fashion and textile industry are carving the way to a sustainable world through eco-friendly methodologies and tech development.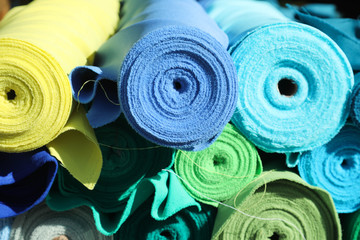 Fibers and Fabrics
: While cotton consumes large amounts of fresh water and polyester is non-biodegradable, sustainable changes at the very base level of producing the textile can make a huge impact on the environment. The textile industry has thus introduced fibers and blended fabrics that are sustainable like – Hemp fiber (mostly manufactured in China), Grounded Coffee, and Polymer, which recycles grounded coffee and blends it to make fabrics for general sports performance wear. 
Banana fiber and Lotus fiber are other examples of sustainable revolution in fashion fibers.  
Vegan Leather
: Animal- Cruelty to make accessories and apparel have been a topic of discussion, loathed by many and supported by the rest. Supporting PETA and other animal rescue non-profits, the fashion industry is promoting vegan leather made from mushrooms, pineapple, leather leaf, and recycled rubber. 
Companies like Angela Roi, Alexandra K, Matt & Natt, Zouk, etc, are manufacturing vegan leather accessories and promoting them to encourage buyers to purchase plant-based leather. 
Conclusion 
There is a driven change in the fashion and textile industry. Slowly and steadily people are becoming more and more aware of the ill effects of fashion methodologies. Concepts like the one-mile wear, and rent an outfit are taken to the forefront, stirring a wave of revolution across the world.